Welcome! Questions? Please don't hesitate to Shawn at 817-559-7980 or find us on FACEBOOK as Custom Art Glass Lighting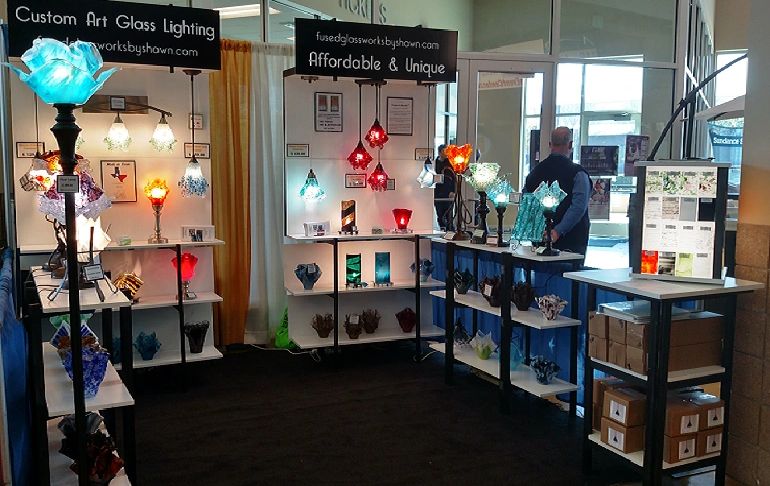 About our Studio
Welcome! Our mission is to offer the most beautiful glass art at the most reasonable price. Your glass artist - Shawn Steichen - handcrafts every piece. Every item offered here is her original design. All glass is kiln formed using the "fused glass" or "warm glass" technique. All glass is formed from the highest quality glass from manufacturers here is the USA such as Oceanside, Bullseye and Uroboros. All glass undergoes an annealing process which causes the glass to have a very high strength when completed. 
We are located in Haslet, Texas just 1/2 hour north of Fort Worth, Texas on US Hwy 287.  We have showroom along with our studio and would love to have you come by for a visit! Please call 817-559-7980 first for an appointment or to check on available hours. 
We hope you will find what you are looking for in our offerings. However, we specialize in custom orders so please do not hesitate to give us a call at 817-559-7980 or email us at Shawn@fusedglassworksbyshawn.com to discuss your needs.